Is sponsorship an effective or even feasible option for smaller businesses?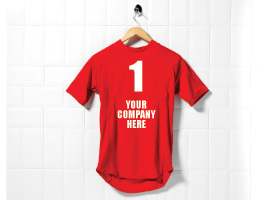 It's frequently undertaken by huge companies with vast marketing budgets, but is sponsorship an effective or even feasible option for smaller businesses?
Mobile phone company O2 spends £6m a year sponsoring the former Millennium Dome. Whether you think this is a wise use of £6m or not, O2 isn't the only company spending mega-bucks on getting its name in the spotlight at the right time. The Flora – now Virgin – London Marathon; the Carling Cup; the Orange Baftas. Your budget might not reach those dizzy heights, but is it worth spending any hard-earned revenue on sponsorship?
The opportunities
A browse of an online database of sponsorship opportunities gives some idea of the variety and wealth out there. Potential sponsors can search in sectors including media, arts, sport, education and cause-related, and there are options for every budget. Recently advertised opportunities include sponsorship of a Calendar Girls-style charity calendar for £3,000; sponsorship of the Exeter Summer Festival for £2,000-4,000; the chance to sponsor a choral workshop and concert, with packages starting at £250, and sponsorship of Gloucestershire Cricket Radio for £800.
But what makes a good sponsorship opportunity? You obviously want to raise awareness of your business, but you need to do it effectively – namely by targeting your message. Who is your target audience? Where do they go, what are they interested in and what are their values? An arts festival can be a perfect way to communicate with a certain type of customer – a football match more relevant to another.
Guinness sponsors the top professional rugby league because, says Lee Bailey, senior sponsorship and events manager at Diageo, "we have identified that over 50% of consumers who consume Guinness relatively regularly are also interested in rugby. Rugby, therefore, gives us a strong platform on which to build a range of communications to that audience".
Building a connection
Dominic Monkhouse is UK MD of PEER 1 Hosting, which recently sponsored Geek n Rolla, an event for technology start-ups which attracted around 350 people and was watched online by thousands more. Though Monkhouse is sceptical of the value of many sponsorship deals, he came across this opportunity by reading the blog of the event organiser, TechCrunch – a blog likely to be read by many potential customers.
"I can't see us sponsoring 20:20 cricket anytime soon," he deadpans, "but this event met very narrow criteria. Technology start-ups usually have some element of the business which uses online transaction, and our business provides online infrastructure. Technology start-ups are a section of our market we look to go after."
A good sponsorship will create a deeper connection with this target audience, adds Bailey. "Our sponsorship properties are chosen in order that we can connect to a key target group when they are engaging in their passion. That is the main difference between sponsorship and other marketing disciplines."
As part of PEER 1's sponsorship, it offered free hosting to the 10 start-ups that made the best pitches at the event, creating a relationship with those businesses and likely clients.
Building your brand
What do you want your customers to think of when they think of your business? This connection can be an effective marketing tool.
Independent electricity provider Opus Energy has sponsored employees to take part in events including the New York Marathon, the BUPA Great South Run and the Three Peaks Challenge. It also sponsors gymnast and Olympic hopeful Daniel Keatings.
Though it has chosen to sponsor individuals, rather than products or events, Opus is very much investing in its brand, says MD and founder Charlie Crossley Cooke:"Supporting local causes and Daniel Keatings helps drive positive publicity and raise awareness of the brand. The sponsorship of employees makes us more attractive as an employer; it helps to differentiate us from other organisations and promotes long-term commitment from our employees."
Which sponsorship opportunity is right for you will, therefore, depend on your target audience. It will also depend on factors such as price, reach, what is offered, duration and the reputation of what you sponsor.
Measuring ROI
Setting objectives from the sponsorship activity will help you choose the right deal and get the most from it. Do you want to turn occasional customers into regular ones? Attract new customers? Enhance your business' reputation? These objectives will also help you to work out how effective the activity is.
But measuring the return on investment of sponsorship activity isn't always easy. "For the NY Marathon, the business pays travel costs, hotels, and entry fees," says Crossley Cooke. "We don't look at it within the usual commercial framework and therefore can't easily measure the impact it has on the business."
For most smaller businesses, however, any investment needs to see a financial return. "If you can't measure it, don't spend it," advises Dominic Monkhouse. "Our criteria for return on investment is very aggressive. For an investment of £10,000 I want to see a return of £5,000 a month." Monkhouse will measure the ROI of his sponsorship activity by asking new customers how they heard of the business.
In the business to consumer (B2C) sector, jewellery retailer Hiho Silver chose to focus on sponsorship opportunities in the equestrian world and currently sponsors 14-year-old event rider Emily King. It has set some manageable key performance indicators, focused on brand rather than sales.
Belinda Quinn, shows co-ordinator, explains: "We support Emily in her running costs of her horse Mr. Hiho. At the start of each season we decide on how to support the British equestrian effort and set aside a budget to complete this.
"We have set Emily some key performance indicators and monthly tasks for us to ensure both parties are gaining the support they need from the sponsorship. So far Emily has already created a party of followers on the Hiho Blog and on our Facebook page. Careful monitoring of these KPIs will ensure that our investment is in turn promoting the Hiho brand."
Managing risk
Even with carefully set objectives and a focus on measuring against these, things can and do go wrong, says Bailey: "In a previous job I worked as a sponsor of one-day cricket. All year the likes of Hampshire, Durham and Bristol had put plans in place for their biggest day of the year – and then it rained. People didn't turn up, there were no bar or hospitality sales and there was no play."
And even O2, spending £6m a year, can't get everything its own way. It has been reported that for the duration of the 2012 Olympic Games, the O2 Arena will effectively remain nameless due to a sponsorship clash with 2012 telecom sponsor BT. You can however mitigate some risk by preparing the deal carefully. "Always, always, always seal the deal with a legally binding contract," advises Bailey. "If possible speak to previous sponsors or people you know have attended the event in the past. Be upfront with your potential partner. Explain to them your risks and allow them to help to alleviate your fears." In the B2C sector particularly, letting people know about your sponsorship activity lets you make the most of your money, says Charlie Crossley Cooke: "Opus uses a variety of marketing communications tools to help raise the profile of our sponsorship to customers and stakeholders, such as press releases, news articles and blogs."
Of course some deals are more press-worthy than others, but targeted activity might get mentions in blogs or articles which focus on that niche area.
With a small sponsorship budget, businesses can never slap a new name on the Millennium Dome and hope for the best. Instead, they must find opportunities that offer the perfect fit; they must know what potential customers are visiting, reading and talking about and know exactly what they want from their money and how they will measure it. If not, says Monkhouse, "spend your money on something that will make a difference instead".